Monique COLLE
Investor Relations Assistant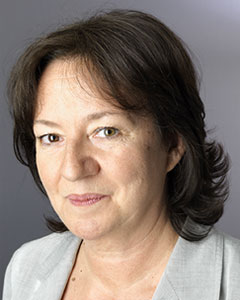 Monique COLLE has been in charge of middle and back-office from Kreaxi funds for more than 10 years.
Before that, Monique had a long professional experience in banking sector. First, within Veuve Morin Pons Bank, where she had several positions during 18 years (from 1982 to 1999) : Managing Assistant, Commercial Agent, Promoters Credits Manager, Import-Export Manager, Contentious Redactor, … Monique also worked for one year at "Expert & Finance", and then at the "Crédit Agricole Centre-Est" for 3 years as a Credits Analyst.
Monique graduated from a Managing Assistant Licence (1981), after a language school progamm at the Jean Moulin (Lyon III) University in 1979.