Rémi BERTHIER
Senior Associate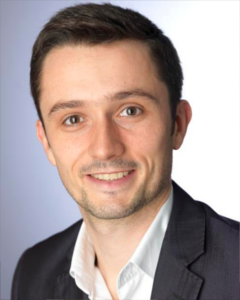 Remi BERTHIER has developed an expertise in early startup consulting and financing, with a notable speciality in digital.
Remi started his professional career with a starup experience in mobile gaming. After which, he joined CREALYS, an incubator specialized in supporting high-tech startups in Lyon (France), where he has been helping more than 50 entrepreneurs during 5 years. Before joining KREAXI in August 2016, Remi was an investor for CAP INNOVEST, a seed fund dedicated to invest in high-tech startups, where he closed 8 investments (Hiptest, Synovo, OpenCell, ChargeMap, Wizzvet, Tetrane, Percipio Robotics, DTAMedical).
Remi is also the author of FISY, a french financial forecast tool used by more than 200.000 entrepreneurs in France : www.fisy.fr
Rémi has an IT engineer (INSA Lyon, 2008) and business (HEC Entrepreneurs, 2009) academic background.