Sophie PIERRIN-LEPINARD
Managing Partner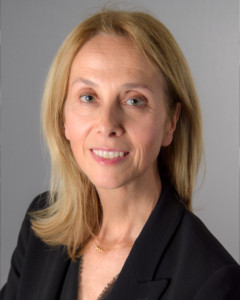 Sophie has a strong experience in Venture Capital. Before joining KREAXI, she served as Investment Manager in 1989 at AGRINOVA (CREDIT AGRICOLE) followed by BANEXI (Investment Bank of BNP) in 1995.
Previously, she was Assistant Product Manager at Procter & Gamble Pharmaceuticals France.
Sophie was awarded a PhD in Pharmacy at Toulouse University and holds a Master's degree in Biopharmaceutical Management at ESCP Europe.
She is member of APM (Association for Progress in Management) where she held President Position of Paris Haussmann group from 2012 to 2016. She is also member of ESG commission at AFIC (French Association of Investors for Growth).
She has invested in more than 20 companies in Healthcare sector including Genset (listed on Paris Eurolist and then acquired by Serono), CV Therapeutics (listed on the Nasdaq) Nale (merger with Warner Chilcott and then listed on the Nasdaq), Exonhit Therapeutics (now DIAXONHIT listed on Paris Alternext in 2005), VEXIM (listed on Paris Alternext in 2012).